In 2013 the London Borough of Lewisham approached THERAPYAUDIT to help with the implementation of its vitamin D supplementation scheme, known as FreeD. The resulting TASTART system automates the process of card holder registration, records vitamin take-up and monitors and reports on patterns of distribution.
This new case study describes the background and key aims of the FreeD card scheme,
and outlines the improvements to date in take-up amongst at-risk groups in the borough.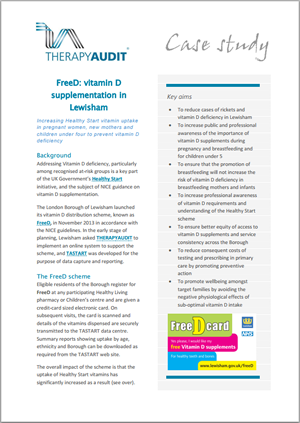 Click on the image above or here to download the full case study.