THERAPYAUDIT develops and implements cloud-based healthcare applications for customers across the NHS and Public Health sectors. These applications benefit over 100,000 people in England alone.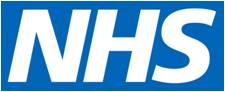 TAMONITOR
helps
reduce missed abnormal reactions to therapies thus avoiding further clinical intervention, cost & individual risk.

beetroot provides Disease Modifying Anti-rheumatic Drug (DMARD) monitoring and Long Term Condition management encouraging self-care.

TACONSULT
helps organisations create and implement innovative solutions for the changing needs of modern healthcare.

TACCARD
 supports c-card condom schemes, helping young people with information and advice on sexual health.

TASTART 
helps address vitamin D deficiency as part of the 
NICE
Healthy Start
vitamin supplementation initiative.

TAHealthCheck
helps pharmacies assess the risks of diabetes, heart disease, kidney disease, stroke & dementia via 
NHS Health Check
.
Effective Technology. Better Outcomes. THERAPYAUDIT develops solutions that meet the ever-wider range of challenges facing healthcare organisations. We focus on outcomes, first and foremost, and by the effective use of technology, we achieve the best outcome for our customers and for the individuals they serve.